Recharge Bonus
Recharge Amount
Voucher Recharge Bonus
(Base on recharge amount)
Electronic Recharge Channel Recharge Bonus
(Base on recharge amount)
HK$50 or above
10% Data Bonus
20% Data Bonus
The validity of your card will be reset for 180 days upon recharge at HK$50 or above per transaction

Terms and Conditions for the above offer
The promotion period is valid till 28 February, 2023
All data bonus is only applicable to deduct data pack fee
Electronic Recharge Channels included online recharge, PPS, ATM, AlipayHK app , Octopus app, WeChat Pay (Hong Kong wallet) and Kiosk
SmarTone reserves the right of final decision of the offer and may change the terms and conditions without prior notice
Recharge Methods
You may recharge your stored-value SIM in any of the following ways.
Recharge Voucher
Purchase a recharge voucher at any SmarTone store, SmarTone Online Store, SmarTone direct sales team or over 900 authorised resellers

displaying the SmarTone signage in Hong Kong. Simply follow the recharge procedure printed on the voucher to recharge your card while you are in Hong Kong or overseas. The recharge value will be instantly loaded to your account.
Now also available at new sales outlets: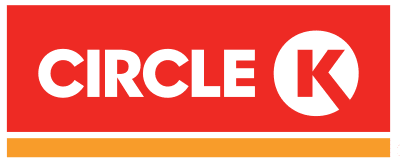 Kowloon Tong Station (Paid Concourse) - Vending Machine
Recharge via the Internet
Secure online

recharge with your credit card while you are in Hong Kong or overseas.
Automated Teller Machine (ATM)
Just enter your mobile number under 'Bill/Account/Invoice Number' at any ATM with bill payment service to complete the transaction. Top up effective time via 'Jetco'/ 'ETC', within 30 minutes / 2 working days respectively.
Payment By Phone Service (PPS) (Merchant code:30)
Dial

18011

for PPS bill registration and

18031

for recharge. Enter merchant code and your mobile phone number, then follow the instruction to recharge your card
The recharge value will be added to your account within 2 working days
Recharge via SmarTone CARE app
Open SmarTone CARE app and tap "Top up" icon, then follow the instructions to recharge with your credit card
Recharge value will be loaded to your account within 5 minutes
SmarTone CARE app can be used on smartphone running ios 10.0 or above AndroidTM 5.0 or above. You can download SmarTone CARE app from App Store or Google Play. Free local data for browsing SmarTone CARE app during the promotion period (except for app download)
Recharge via Alipay HK app
Only Chinese version is available for this service
Recharge via Octopus app
Open Octopus app and tap "Payment" icon
Choose "SmarTone" and click "Prepaid Card Recharge"
Enter your mobile number and recharge amount, then press "Pay Now"
Choose the payment type
1. Octopus Wallet: Log in your Octopus Wallet account, then click "Confirm"; or
2. Octopus card: Turn on NFC function on your device, then tap your Octopus card

The recharge value will be added to your account within 5 minutes
Recharge via WeChat Pay (Hong Kong wallet)
Open WeChat app and tap "Wallet" icon under "Me"
Press "Telecom Payment" icon, choose "Prepaid Card Top-up"
Enter your mobile number, choose "SmarTone" and recharge amount, then press "Recharge Now"
Follow the instruction to input payment passcode to recharge your prepaid card
The recharge value will be added to your account within 5 minutes
Recharge via ec2home
Online recharge with Alipay, WeChat Pay, UnionPay, Octopus, TNG, PayPal or PayMe
The recharge value will be added to your account within 5 minutes