Enterprise Mobility Management
Workforce mobilisation is a common trend for companies in different industries. Mobile devices are easily lost or stolen, while data on those devices is vulnerable. Manage the mobile devices owned by employees or corporates becomes essential, however, the process can be complicated and costly.
Enterprise Mobility Management (EMM) provides a centralised platform to efficiently connect, monitor and manage the smartphones for corporate use. It prevents unauthorised access to enterprise applications and/or corporate data on mobile devices. It ensures the corporate data can be accessed in a secured and convenient way. With EMM, security policies can be centrally managed and enforced.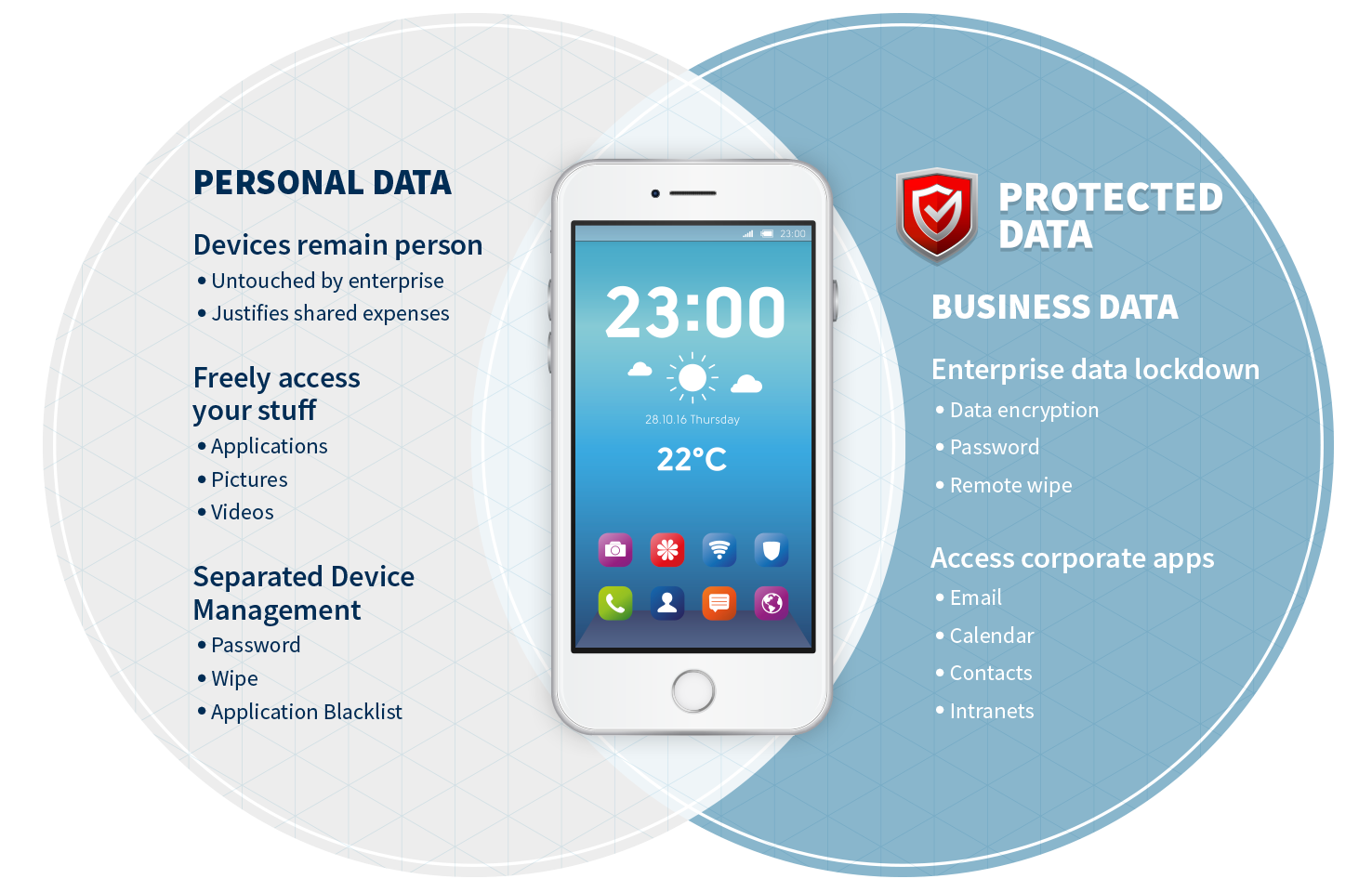 EMM offers flexibility according to actual business needs by supporting multiple deployment scenarios, including on-premise, cloud and mixed. Deployment flexibility enables organisations to strike an optimal balance between security, complexity and cost concerns. It reduces costs and simplifies management by centrally controlling the complete mobile device and app life-cycle. Contact us now to get the most suitable EMM solution which meets your unique business needs.