Cyber Risk & Security Solutions Overview
SmarTone guards your computers, networks, programs, and data from cyber attacks; protecting you against attacks such as information theft and money extortion that destroying business operation. We integrated end-to-end cyber security solutions to give your corporate all-rounded support against digital attacks.
Why is Cyber Security Important?
Cyber attacks creates extremely high financial burden to corporates
Data breach can always destroy corporates' brand image and reputation
Company data and customer information are always the valuable assets for corporates
Advanced hacking tools can attack your business more easily
Hackers are becoming more skillful and strategic
The use of IoT devices, mobile apps and big data provide more for potential cyberattacks
Cyber Security Solutions - Enhance your Respond Capabilities
Our Solutions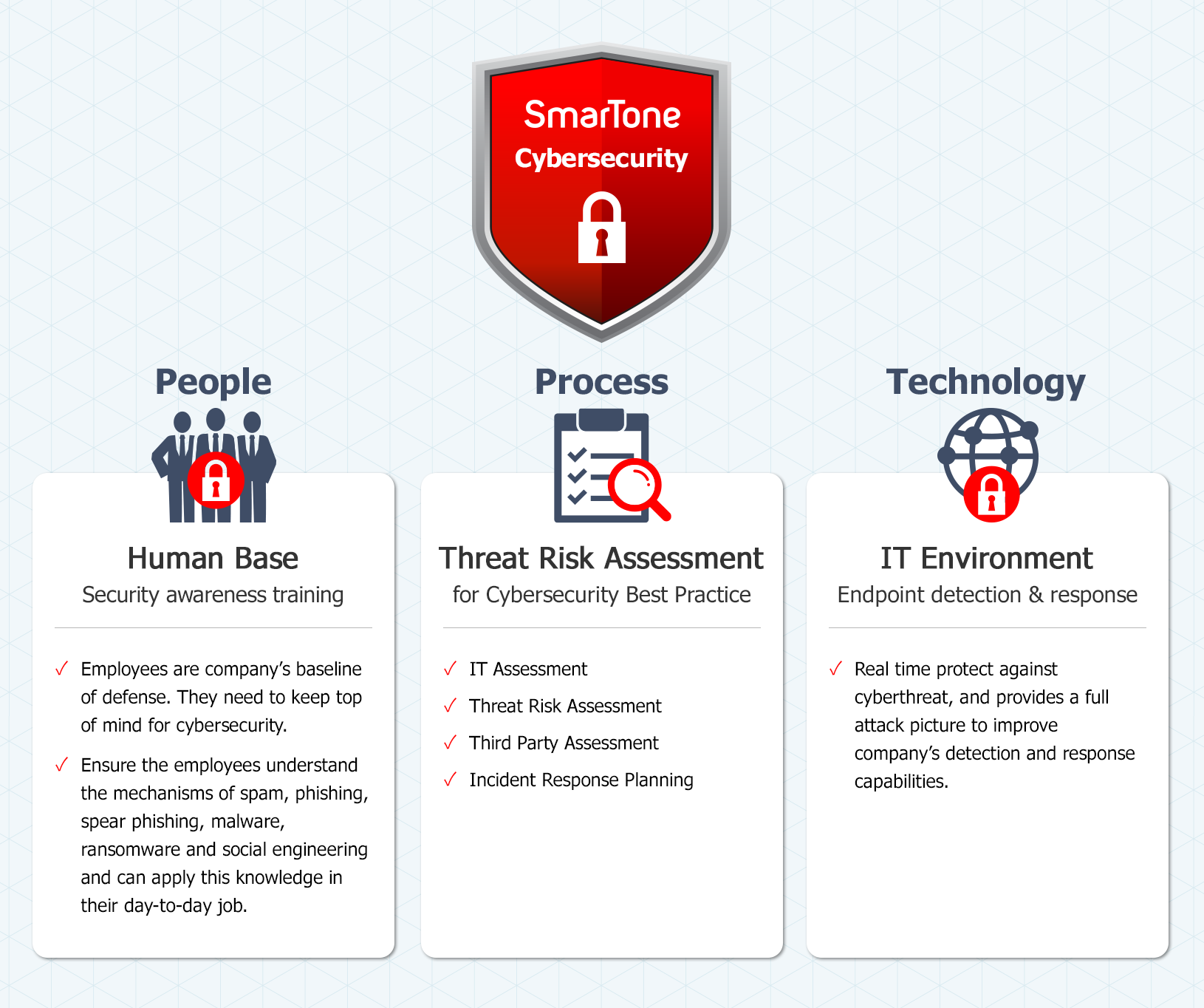 Key Offerings