Coverage | Dialling Method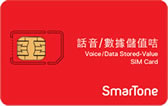 When you are roaming in the destinations listed below, you can make and receive calls with your GSM handset. However, for GSM countries not listed below, you can only receive calls while roaming.
China Major Cities
Macau, Guangdong, Beijing, Shanghai, Tianjin, Fujian, Hainan, Hebei, Shanxi, Liaoning, Jilin, Heilongjiang, Jiangsu, Zhejiang, Anhui, Jiangxi, Henan, Shandong, Hunan, Hubei, Guangxi, Sichuan, Yunnan, Shaanxi, Lingxia, Xinjiang, Guizhou, Xizang, Nei Mongol, Qinghai, Gansu and Chongqing.
European Countries / Territories
Austria, Belgium, Croatia, Czech Republic, Denmark, Estonia, Finland, France, Germany, Greece, Hungary, Iceland, Ireland, Italy, Latvia, Luxembourg, Netherlands, Norway, Poland, Portugal, Romania, Slovakia, Slovenia, Spain, Sweden, Switzerland, Turkey, United Kingdom and Vatican City.
Asia-pacific Countries / Territories
Australia, Bangladesh, Cambodia, India, Indonesia, Malaysia, New Zealand, Pakistan, Philippines, Singapore, Sri Lanka, Taiwan, Thailand, and Vietnam.
Middle East / Africa
Bahrain, Egypt, Israel, Ivory Coast, Jordan, South Africa and UAE
America
Canada*, USA*
Roaming service is applicable to countries with GSM network coverage. Service quality depends on the coverage and services provided by such local networks. Please manually select another network and redial if you cannot make calls while roaming.
*Only Tri-band handset is applicable>